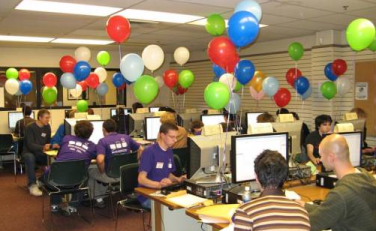 Welcome to the Pacific NW Region Programming Contest! The Pacific NW Region is comprised of the following areas: Alaska,

Hawaii,

British Columbia, Washington, Oregon, northern/central California and western Nevada. Because of the large geographic area of the region, the contest is held simultaneously at

multiple

sites: Northern California, Northwest (Oregon), Northeast (E. WA and Idaho),

Puget Sound (Western Washington), Canada, and Hawaii.



The 2013 contest is complete and official

. Congratulations to the University of California, Berkeley and Berkeley Blue! They are the champions for 2013 and a guaranteed spot in the World Finals in Ekaterinburg, Russia.

For full contest results including final standings, judging input and output, as well as solutions to each problem in C++ and Java, please visit the Results tab on this website.

An enormous

*THANK YOU*

goes out to our site hosts this year:

University of British Columbia - Will Evans
University of Puget Sound - Adam Smith
George Fox University - Brent Wilson
University of California, Santa Cruz - Daniel Rosenthal
Brigham Young University, Hawaii - Geoff Draper
Eastern Washington University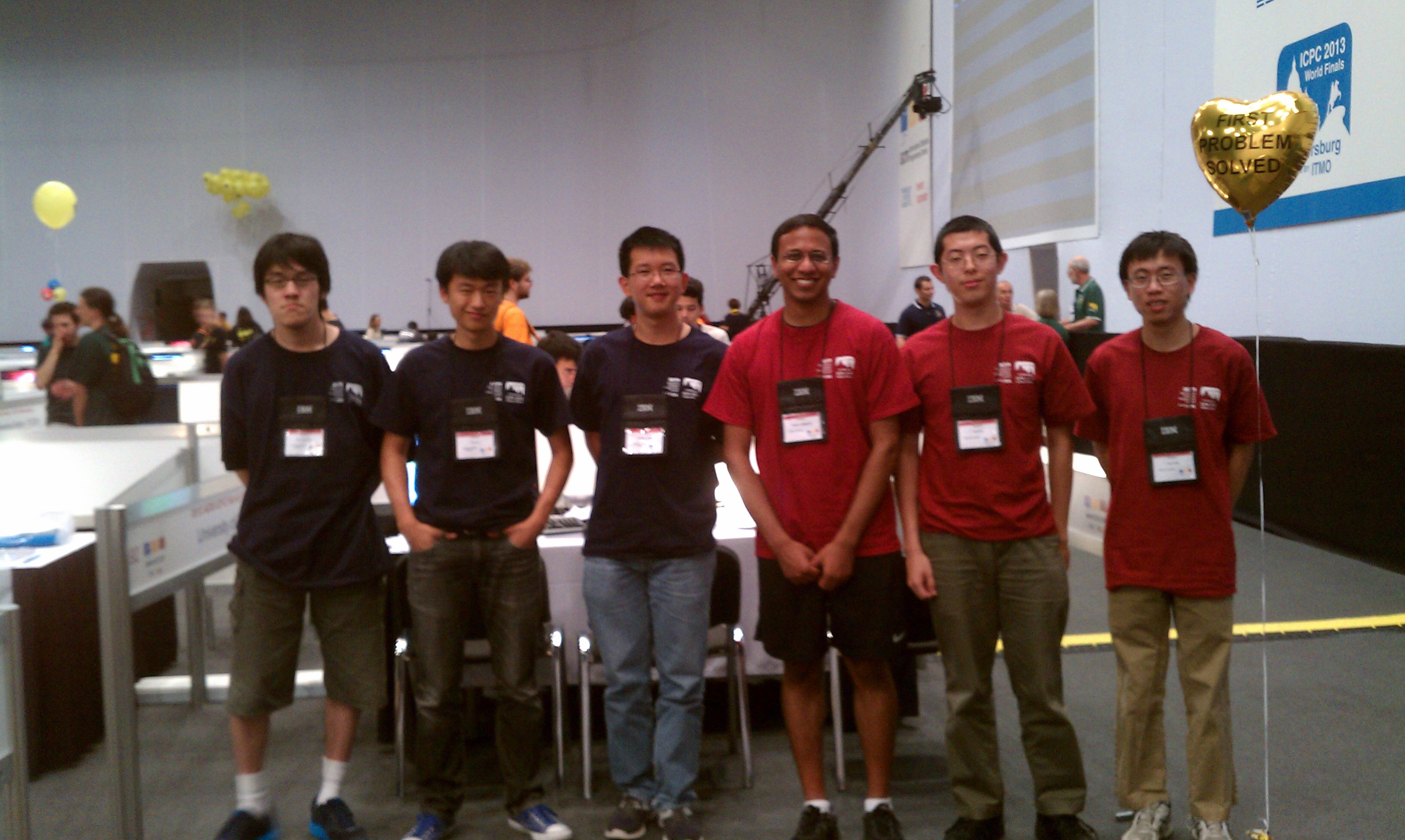 PacNW 2012 Representatives at the 2013 World Finals in St. Petersburg, Russia: The University of British Columbia and
Stanford University (shown just after practice contest -- look who solved the first problem!)


Thanks to the wonderful people at Coursera, cost per team will be just $20.





IMPORTANT NOTE

: In the future, if you are interested and capable of hosting, please contact the regional director at: tcapaul@ewu.edu or director@acmicpc-pacnw.org. Costs of the contest (food, t-shirts, balloons, etc.) are covered by the PacNW region. As a host school your teams participate for free.


---
---
---
FREE ACM MEMBERSHIP!
Available to all registered student contestants, reserves, student coaches, and student volunteers for the Regionals!
Learn More
---
2013 PacNW Contest

Locally Sponsored by















2013 Final Standings




November 2, 2013
The Top 10:

1

Berkeley Blue (UC Berkeley)



2

Stanford Cardinal (Stanford)



3

Stanford Red (Stanford)



4

UBC Wrong Answer (U British Columbia)



5

UBC Diamond (U British Columbia)



6

SFU Cardinal (SFU)



7

Lightning (U of Washington)



8

UW Sonic (U of Washington)



9

SFU Ivory (SFU)



10

Amgems (U of Washington)




Final Results




2013 Site Champions:

NoCal: University of California , Berkeely, Berkeley Blue
NW: Linfield College: G^3
Puget Sound: University of Washington, Lightning
Canada: University of British Columbia, Wrong Answer
Hawaii: Brigham Young University Hawaii, Synergy
NE: Eastern Washington University, Eagle Red




THANK YOU to our wonderful 2013 site director volunteers:


University of British Columbia - Will Evans
University of Puget Sound - Adam Smith
George Fox University - Brent Wilson
University of California, Santa Cruz - Daniel Rosenthal
Brigham Young University, Hawaii - Geoff Draper
Eastern Washington University



If you still have questions or require special information not found here, email the contest director:

---